Sport and Recreation
Sport and recreation facilities are an important part of creating an active and involved community. Some of our grounds, parks and sporting facilities have been neglected and become unusable due to a lack of state government funding.
Many of our pools fail to meet community standards and 70% of Moreland facilities are not female friendly. We have state-owned land that could be better used as parks and sporting grounds rather than be sold off to potential developers. Our community deserves better!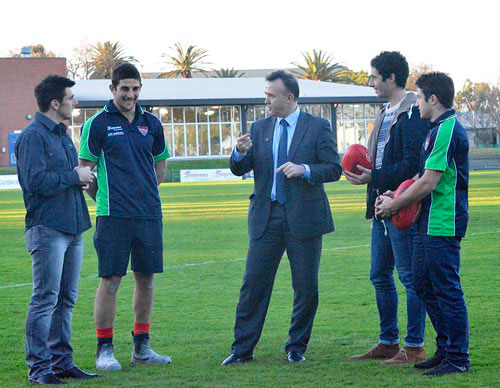 Oscar will campaign to ensure Coburg leisure centre becomes a $70 million facility, if those in the eastern suburbs have it, why can't we? Our parks sadly lack exercise equipment, he commits to providing more funding to ensure families enjoy their local parks with their families.
Oscar will also campaign for more funding to engage and integrate our women and children to access sporting facilities.